Dr. K. N. Trivikram Rao ( Dr Vikram ).
B.D.S , Fellow, I . C . O . I ( U. K ).P.G.C.A(MANIPAL).
Cosmetic dentist and Implantologist.
SPECIAL INTERESTS :
Cosmetic dentistry, Dental Implants, Root Canals and Crowns and Bridges.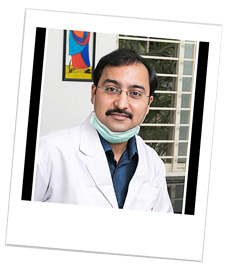 A few words of caution !
Cosmetic dental procedures require good expertise and state of the art setup. Cosmetic dentists take a long time to mature and deliver good results; hence it is always important to choose your doctor carefully, it is impossible for us to give the cost when clients ask for charges of cosmetic dental procedures over the phone without bothering to check out the materials we we use, the results we deliver. We have been treating a lot of patients who have undergone unsatisfactory cosmetic dental treatment elsewhere with inexperienced doctors who use cheap and substandard materials and get lab work done by cheap technicians. The patient suffers with the end result here.
Hence it is always better to visit the clinic, consult the doctor, see his results and then commit to the treatment rather than shopping for the price.
Nisha says,
"When I approached Dr. Vikram for a consultation, I had really bad crowns, bleeding gums and a deep distrust of dentists because of the bad crown work that was done by another dentist just 2 years ago. Dr. Vikram was very patient with me, he explained everything in great detail as often as I wanted and went out of his way to allay my fears. Thanks to him, I now have a great smile and healthy, pink gums."
Dr. Vikram is a thorough professional and also a kind, friendly person. He made me feel very comfortable though I have a morbid fear of dentists. He is, without doubt, the best dentist I have ever been to. I have the highest regard for his sense of aesthetics and skill. I highly recommend Dr Trivikram's All smiles."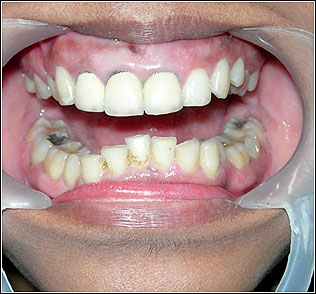 ORDINARY COSMETIC DENTISTRY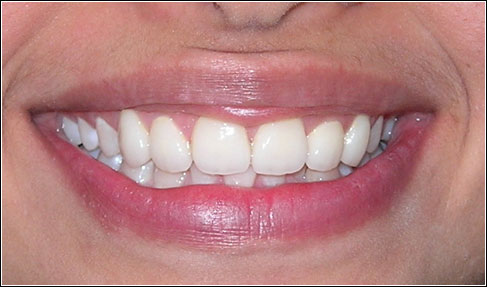 All smiles cosmetic dentistry – beyond ordinary-by Dr Vikram
Authored By Dr.K.N Trivikram Rao - Dentist, Bangalore