Welcome to Dr. Trivikram's ( Dr. Vikram's )
We offer highly personalized dental services to quality conscious patients looking for pain free and stress free experience. Our spacious 3000sq feet clinic located right in the heart of Bangalore caters to a large spectrum of individuals ranging from locals, corporate honchos, expatriates and also to medical/dental tourists. All our patients have one thing in common- they come seeking us because we have a high level of commitment, empathy and expertise to offer. Above all a pain free dental experience!
We are fully equipped with the state of the art infrastructure and are managed by internationally trained experts. We provide specialized dental care and complete oral rehabilitation including Cosmetic Dentistry, Dental Implants, Root Canal Treatment Orthodontics, Teeth Whitening, Invisalign, Fillings, Crowns, Veneers, Cast partial Dentures, Complete Dentures and Fixed bridges.
Now, Come and experience the dental care beyond ordinary!
---
Anjan Lahiri|President IT Services| Mind Tree Ltd.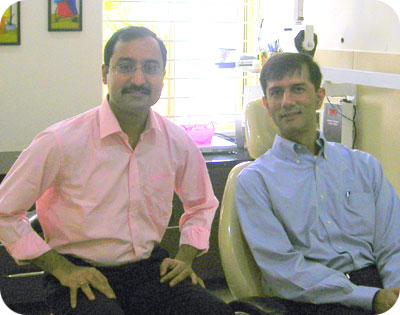 I researched and found Dr Trivikram's ALL smiles dental clinic over the internet. I was impressed with the focus of the dental clinic. My initial consultation with Dr Trivikram(Dr Vikram) only reinforced my initial positive impressions. I have had a lot of things done over the last year. A sinus lift, tissue graft, bone graft ,three implants, one root canal treatment and 3 crowns. The tremendous partnership Dr Trivkram has with the extremely competent team give a huge comfort to a patient like me.
I wish Dr Trivikram all the very best and thank them for giving me a full set of healthy teeth for the first time in my life since I was 12 years old.
---
Srini Chakwal Founder & Managing Director at Redclays Capital Pvt Ltd. Financial Director at SIMCO Group.
Dr Vikram is Highly skilled – intelligently engaged in his work, has finest creativeness and pure style…He keeps all ALL SMILING.." November 26, 2010. Top qualities: Great Results, Expert, Good Value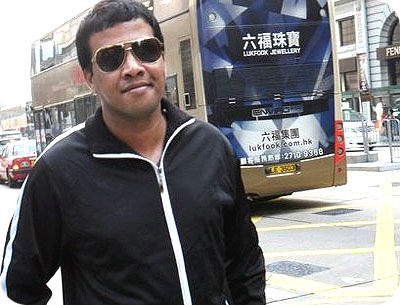 ---
ANNIE PADIELEAU, DEPUTY CONSULE GENERALE, CONSULATE GENERAL OF FRANCE IN BANGALORE. (CONSULE GENERALE ADJOINTE, ALLIANCE FRANCAISE).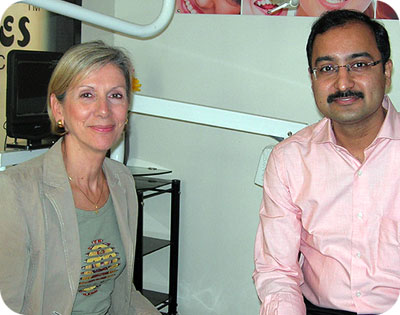 Since August 2010 I have been treated by Dr Vikarm at Dr Trivikram's All smiles dental clinic in Bangalore.
Now I have got a fantastic smile and I am feeling much better! It was a very professional job. I will be keeping Dr vikrams highly skilled job for the rest of my life.
It is a pleasure for me to smile now,
Thanks a lot.
Authored By Dr.K.N Trivikram Rao -Best Dentist, Bangalore
1