Dr. K. N. Trivikram Rao ( Dr Vikram ).
B.D.S , Fellow, I . C . O . I ( U. K ).P.G.C.A(MANIPAL).
Cosmetic dentist and Implantologist.
SPECIAL INTERESTS :
Cosmetic dentistry, Dental Implants, Root Canals and Crowns and Bridges.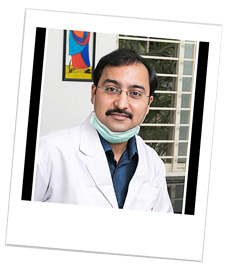 How important is a good smile !
A GOOD SMILE CAN ENHANCE YOUR PERSONALITY – To have good smile many people are turning towards the cosmetic dentistry which is becoming more and more popular now a days.
A SMILE CAN INFLUENCE – A smile is very important as it creates good, positive first impression .In other words, a smile can win friends and influence people.
A SMILE CAN PLEASE – The first things people notice on a person's face are the eyes, the mouth and the smile (good/bad). A smile makes us appear more cooperative and research also shows that a pleasant smile induces a similar response, bringing pleasure to the person with the smile and the person receiving the smile. No amount of makeup can mask a bad smile.
A SMILE CAN HEAL – Research shows that a smile can actually induce a "feeling of pleasure," even if the smile is that of a stranger in a photo, as long as the smile is genuine.
With so many benefits of smile it is a pity that people avoid smiling because they don't have the confidence in their teeth to do so. Knowing the pleasure smile can bring to those giving and receiving it, it is a tragedy for the person who doesn't willingly smile and for the loved ones around them.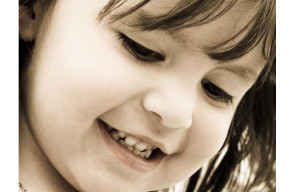 At Dr TRIVIKRAM'S ALL SMILES -centre for cosmetic dentistry we have had the pleasure to see firsthand those whose lives have changed as a result of being able to smile freely for the first time in their lives. We have been able to improve the quality of life of our patients. It makes people more influential and makes it easier for them to have friends.
This Is The Response From A Happy Client Of Ours After The Cosmetic Dental Treatment.
I Can Not Describe My Happiness!! .Truely I Am Dr Trivikram's All smiles . Since I Walked Out Of Your Dental Operatory A Few Minutes Ago-I Keep Looking At My New Front Teeth In The Mirror And Smiling.It Was Not An Easy Decision-Even If I Had Major Crooked Front Tooth Plus A Few Other Ugly Ones. After All They Had Been My Teeth All My Life And Friends Would Always Say My Crooked Tooth Was My Charm. Then I Saw Your Work With Friends And Decided To Come For A Consultation. From The 1 St Moment I Trusted You And I Finally Accepted To Risk Changing My Smile. My Trust Was Not Misplaced. Your Work Was So Proffessional And Everything Went Perfect. The Result Is Amazing! I Am So Grateful. May You Make Many More People As Happy And Smiling As You Have Made Me.
DEPY (SURYA) SPYRATOS, ATHENS , GREECE .
Authored By Dr.K.N Trivikram Rao - Dentist, Bangalore
0