Our Achievements and awards.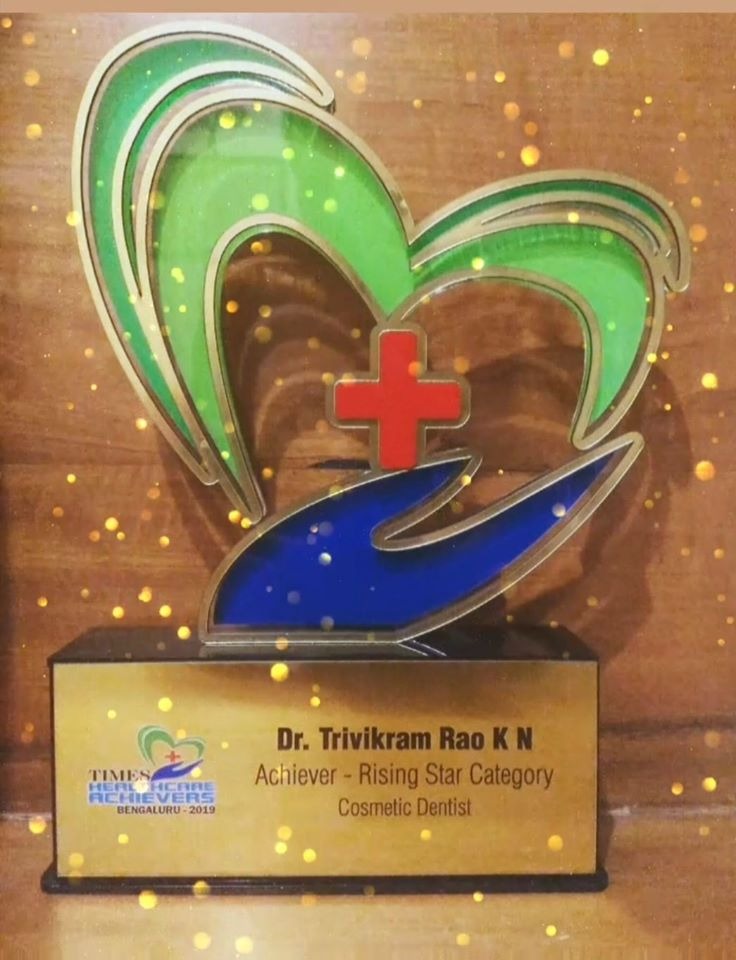 As a reputed dental care clinic, practicing for the past 19 years in Bangalore Dr. Trivikram's All smiles dental is recognized by for high quality care, highly personalized dental services, mastery of the profession. The clinic is also well noted for dedication in cosmetic dentistry, dental implants, orthodontics, and general dentistry.
Over the last 19 years, Dr Trivikram's All Smiles Dental has deep-rooted in the medical field, gaining accreditation within the dental and business world. We are immensely proud of our services, practice, and our team and individual achievements.
Recognitions for Our Services
Best Cosmetic Dentist - Times Healthcare achievers 2019
Dr Trivikram Awarded as the "Best Cosmetic Dentist" by prestigious "Times Healthcare achievers "from The Times of India.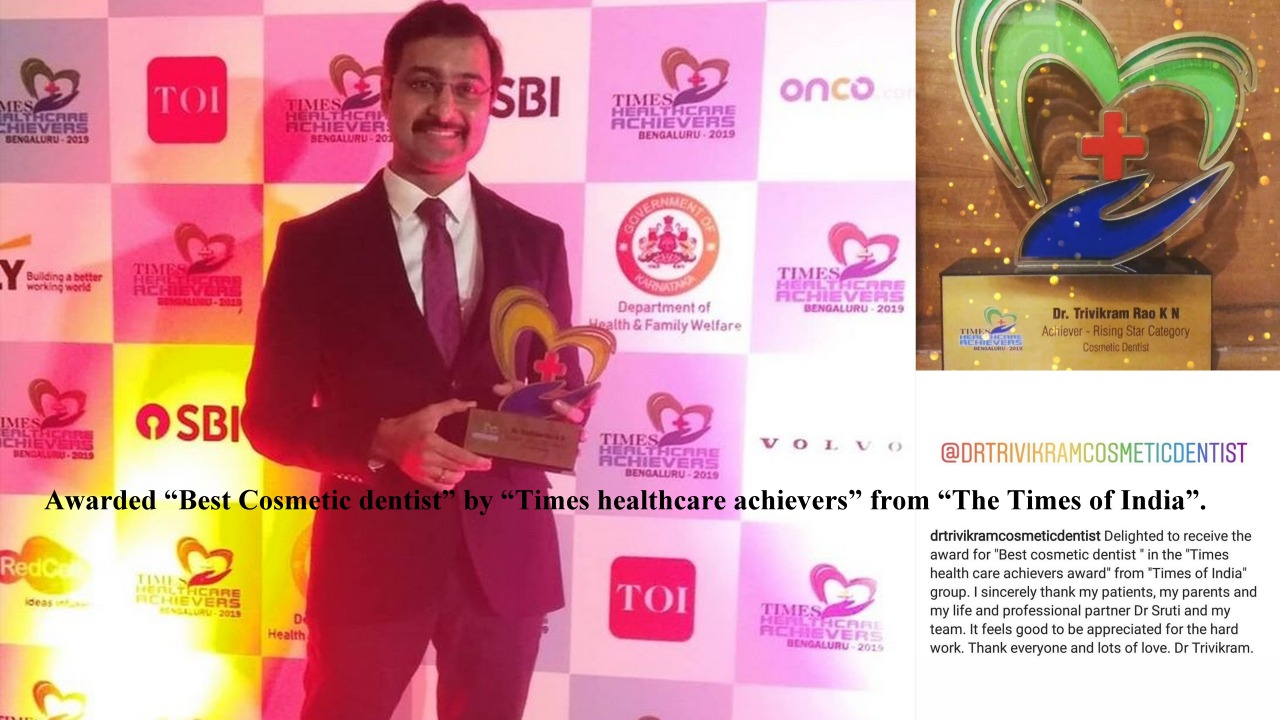 *Ranked as One In Top 5 Dental Clinics 2016, 2018 and 2019. Total three times till now.
Dr Trivikram's All Smiles dental –cosmetic dentistry Voted as one of the TOP 5 DENTAL CLINICS in "All India Lifestyle and Clinic Ranking Survey" by Times Health
Best Customer Service
Recognition for the "Best Customer Service" from WHATCLINIC.COM

Best outgoing student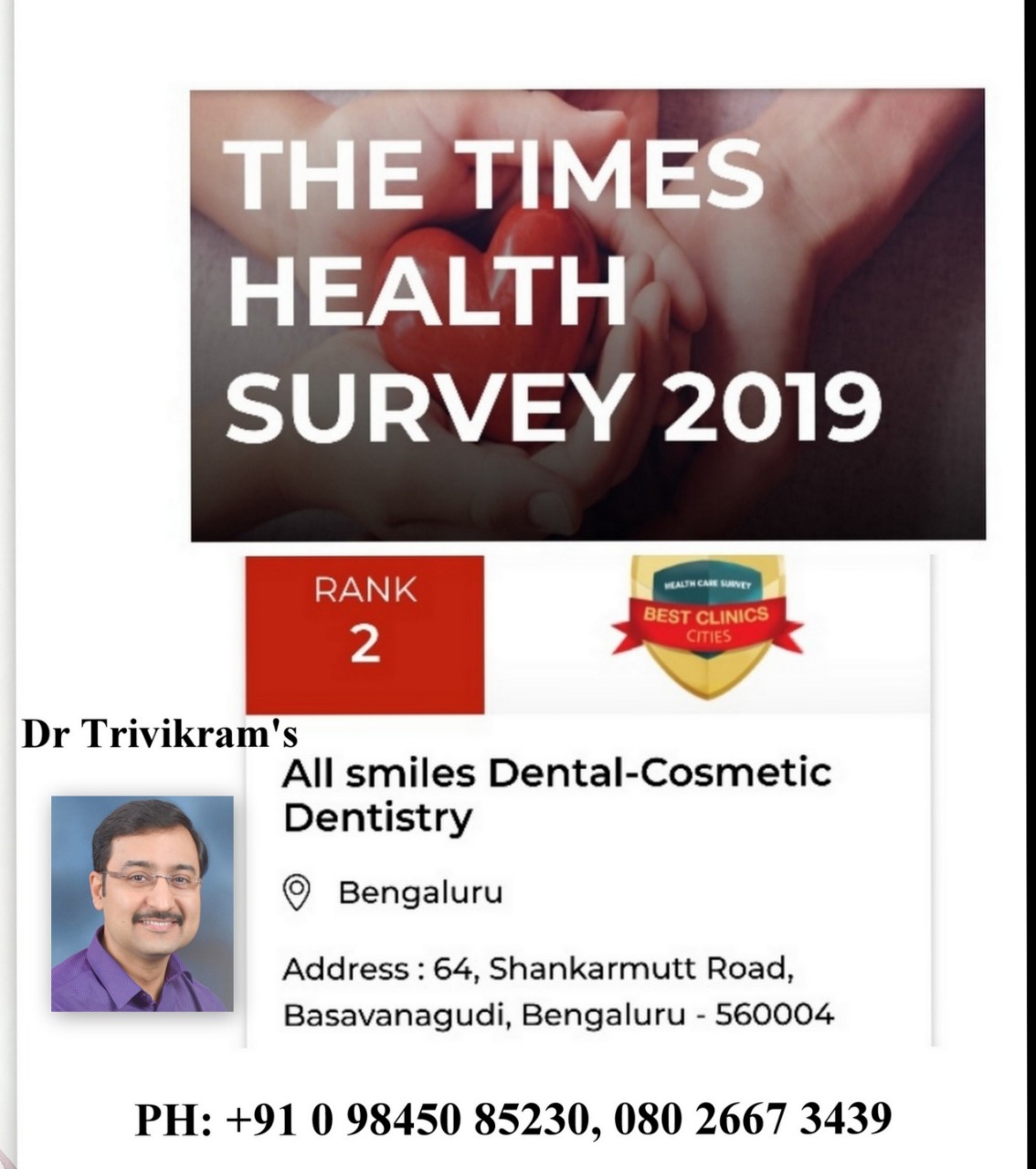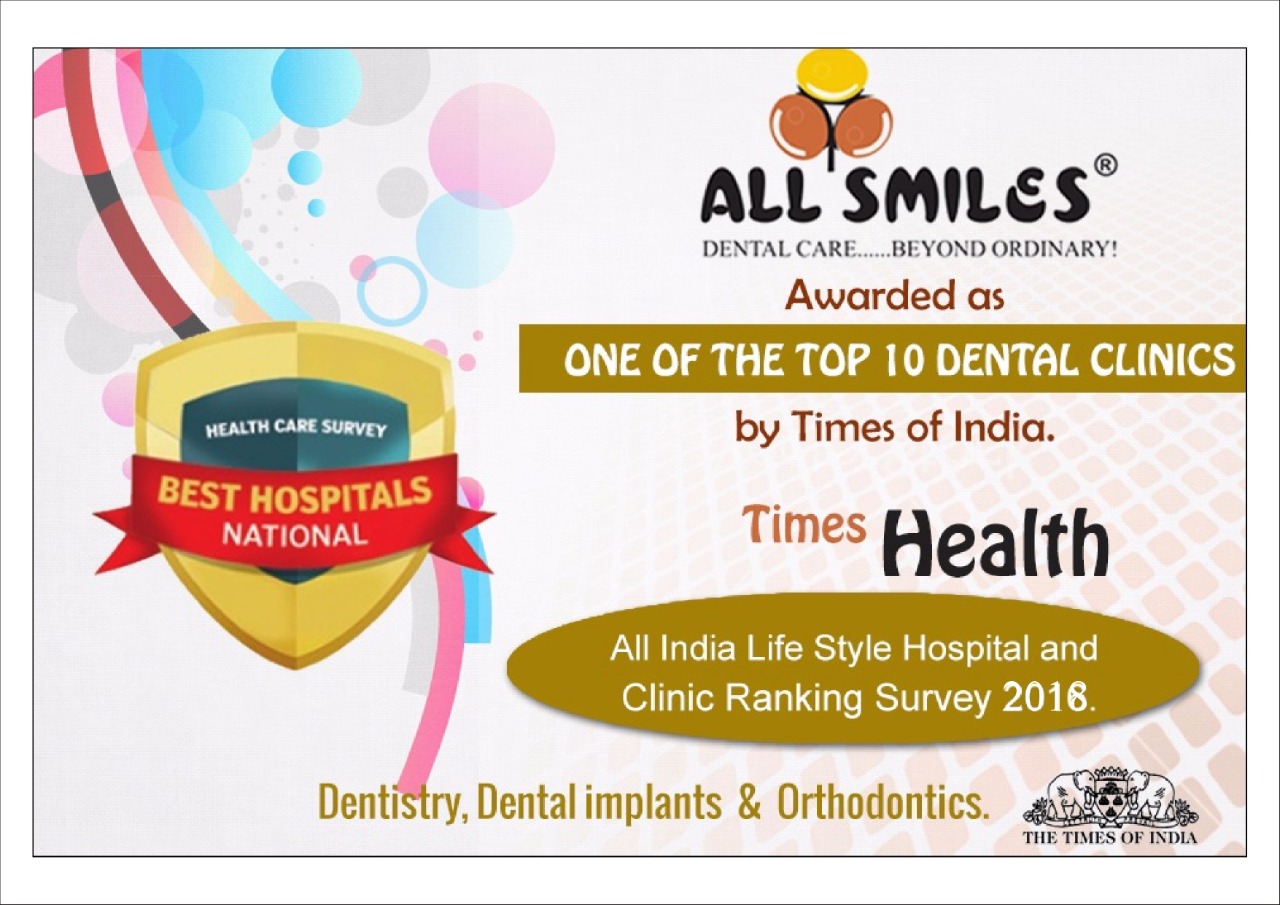 Dr Trivikram awarded "Best outgoing student" in the speciality of cosmetic dentistry (Post Graduation) - Manipal College of Dental Sciences.