Date :2021-01-07
Dental implants are a permanent solution to replace a missing tooth or teeth with the help of pure titanium screws that are fitted into the bone, under the gum to act like regular tooth roots. It is an effective replacement option for every form of tooth loss and can be personalized to fit your requirements. The implant screw bonds strongly with the jawbone to create an anchor to support crowns and even dentures. This makes implants a more natural tooth replacement option because just like your natural teeth, the artificial teeth are attached directly to your own jaw bones.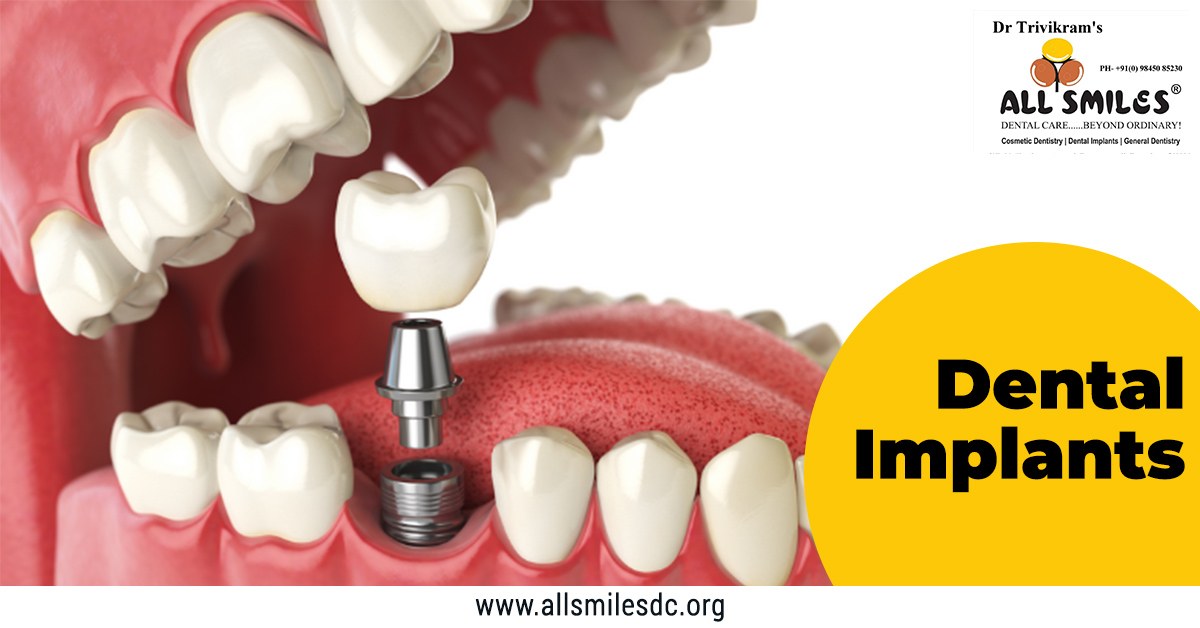 The Procedure
The process of placing an implant can be simplified in the following steps:
Implant placement: Implant is placed surgically into the jawbone and is allowed to get bonded into your natural jawbone.
Abutment placement: A small connector called an abutment is placed on top of the dental implant to connect the implant to the replacement tooth/ teeth.
Crown placement: A customized crown, an implant-supported bridge or dentures containing multiple teeth are then attached to this abutment permanently to replace your missing tooth/teeth.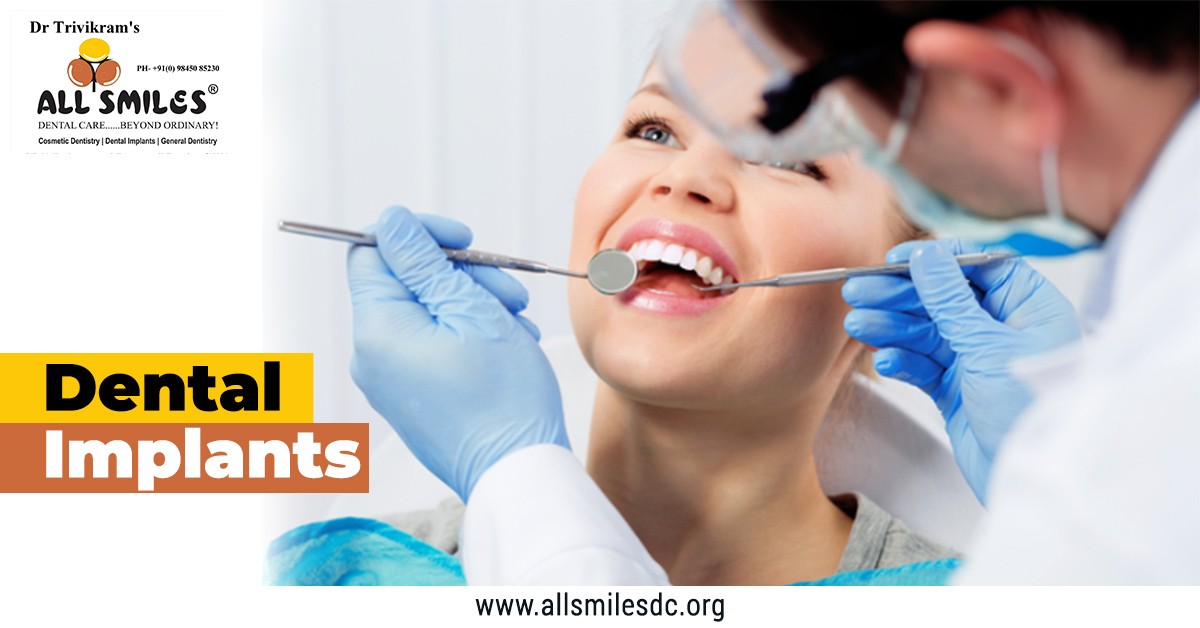 Summarizing Benefits of Dental Implants
Long-lasting
Easy maintenance
Looks and feels like natural teeth
Allows to maintain the height of the jawbones
Maintains facial profile
Incredible success rate

Reviewd By : Dr K N Trivikram Rao
Mail us @ allsmilesdc123@gmail.com
Book your appointment here: allsmilesdc.org/book-appointment