Date :03/03/2018
What is Invisalign?
Invisalign is the most suitable dental treatment option for those who wish to improve the appearance of their smile as well as solve a number of orthodontic issues. Invisalign treatment contains the use of clear transparent trays instead of traditional wire braces. These trays exert a constant force on teeth to affect their movements which helps in aligning the teeth. And gradually the required result is achieved.
Major Benefits of Invisalign
The chief advantage of having invisible braces lies in the fact that your braces are invisible and you can smile confidently.
Invisalign are more comfortable than other dental brace types.
These braces are customizable according to the mouth shape thus makes them fit well and effective.
Apart from these advantages, they are pain-free and good oral hygiene can be maintained throughout the straightening process.
Who are the Ideal candidates for Invisalign?
Invisible teeth aligners are suitable for adults and teens. They are most compatible option for straightening a child's teeth that is more complicated as their mouths are still in growing phase.
Invisalign are also used for those who are having the minor spacing issue or for those who have moderate or mild crowded teeth. However, only your dentist or orthodontist can determine if you are the perfect candidate for invisible braces
Treatment Time
The effectiveness of these braces depends highly on the consistency of the wearer. Wearing them religiously and following the expert advice effectively, reduces the treatment period and makes it faster than that of metal braces. However, length of the treatment depends on the type of Invisible Brace method. Normally, braces are worn from 18-24 months. Inside braces take more time because of its complex treatment. Treatment length for clear aligners depends on the sets of aligners used.
All smiles is one of the best dental clinics in Bangalore. They offer the best Dental Braces in Bangalore and also provide the best Invisible Braces In Bangalore.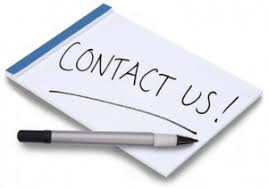 Mail Us @ allsmilesdc123@gmail.com