Date :2019-12-09
Self-ligating braces are dental braces that use high tech wire systems. It is an advanced form of technology that reduces the time of wearing braces. These braces use a clip system or brackets instead of rubber bands, which are used for conventional braces. These brackets will help the archwire to move the teeth into the right position and place.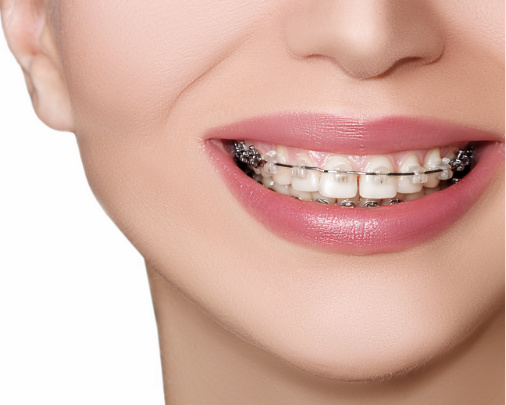 Self-ligating braces can be classified into two types - Active and Passive that are usually made from stainless steel. In certain conditions, these braces are available in ceramic and polycarbonate.
Active self-ligating brackets will use a thicker archwire that applies the required pressure on the teeth. This will eventually help in moving the teeth into its ideal place. Whereas, the passive self-ligating brackets use smaller size archwire. These small archwires create less friction and help the teeth to move freely to its perfect position.

Advantages of self-ligating braces
The main advantages of self-ligating braces would be as follows:
Faster results - self-ligating braces help the teeth to move quickly with a short period
Comfort - these braces are smooth with a contoured surface that helps with an accurate fit
Clean - rubber bands are not used. Hence it is easy to keep it clean, but still, regular brushing is considered to be an excellent component to keep the teeth clean always
Appliances - self-ligating braces eliminate the need of expansion appliances to move the teeth
Attractive - these are small braces; hence, it is attractive as compared with the traditional braces. These are small, less noticeable, and comfortable to the lips and cheeks
Medical care - less 'chair time' and fewer visits to the orthodontist as self-ligating braces remain clean and there will be no trouble on the teeth
Based on the severity of misaligned teeth, the doctor can recommend either conventional braces, Invisalign, lingual, or self-ligating braces based on what works better.

Self-ligating braces are considered to be easier on teeth yet ensures stunning results. At All Smiles Dental Care, doctors can provide a cost-effective aesthetic approach for orthodontic treatments that allow patients to achieve a broad, beautiful smile in less time and fewer appointments.

Meet Dr Trivikram, the expert cosmetic dentist and implant surgeon for your implant treatment and Dr sruti,Orthodontist and Dentofacial Orthopedist. Specialist in Lingual Braces.


Reviewd By : Dr K N Trivikram Rao
Mail us @ allsmilesdc123@gmail.com
Book your appointment here: allsmilesdc.org/book-appointment