Dental braces are highly functional equipment in shaping our smiles. Though wearing those are not a very pleasant thought, they can take us a long way in correcting teeth alignment issues. Dental braces are highly useful for curing bite irregularities, crooked teeth, malocclusions and other teeth and jaw related irregularities.
With increasing technological advancement, different types of braces are available in the market, for cosmetic as well as structural functionalities. The diverse types of braces that are popular nowadays are as follows.
LINGUAL BRACES
Lingual braces are a type of invisible braces, that are placed behind the teeth. These braces help you easily overcome the stigma associated with wearing them as they are completely invisible while smiling or speaking. Lingual is the area near the tongue, behind the teeth and this is where these braces are placed. They can customised to suit our needs
SELF LIGATING BRACES
Self-ligation braces are also known as smart braces. They use the technology of self-ligation which helps in restricting the time the braces needs to be worn. They rarely require adjustments and is made of high tech wire and innovative clips, which eliminates the need of rubber bands. This makes them easier to clean. The treatment time required for ligating braces is also very less.
CERAMIC CLEAR BRACES
These tooth coloured braces are very popular among teens as they are not instantly visible. In clear braces, the brackets are made of clear material that are less noticeable than their metal counter parts. They are smooth, small and designed to easily blend with teeth.
CLEAR ALIGNERS
The latest addition to dental braces, these are invisible and removable. They gradually align the teeth and cannot be used for correcting all kinds of bite irregularities.
METAL BRACES
These are conventional braces, made from high quality metal. The modern version of metal braces is smaller and more compact. The high bond strength of these braces offers maximum comfort and contact.
All Smiles Dental Care was recently adjudged one of the best dental hospitals in the country by Times of India. With advanced infrastructure and a skilled team of consultants, the hospital provides effective dental treatment options.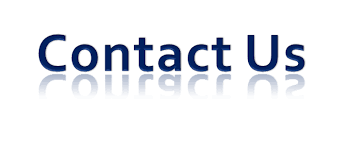 Visit Us : www.allsmilesdc.org
Mail Us : allsmilesdc123@gmail.com