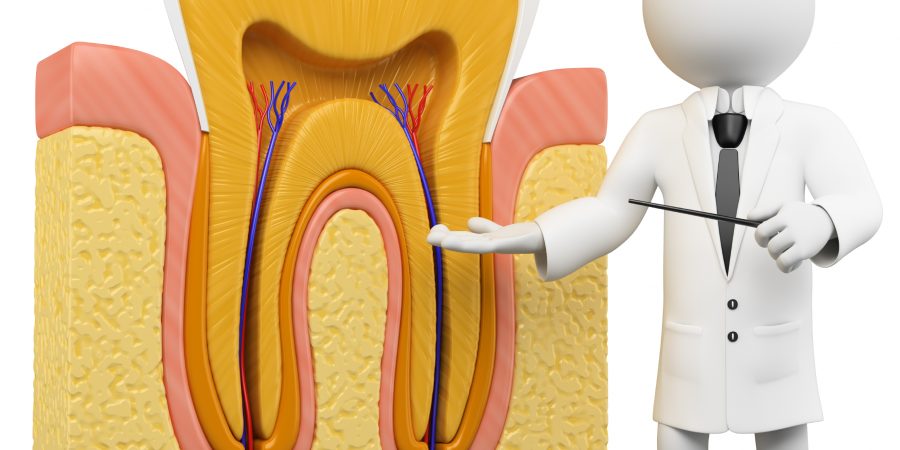 Modern root canal treatment is faster and painless.
RCT is required when the pulp of the tooth is exposed due to:
* Injury to the tooth.
* Decay/ Cavity reaching the pulp through enamel & dentin.
* Wearing out of enamel & dentin causing damage to the nerve.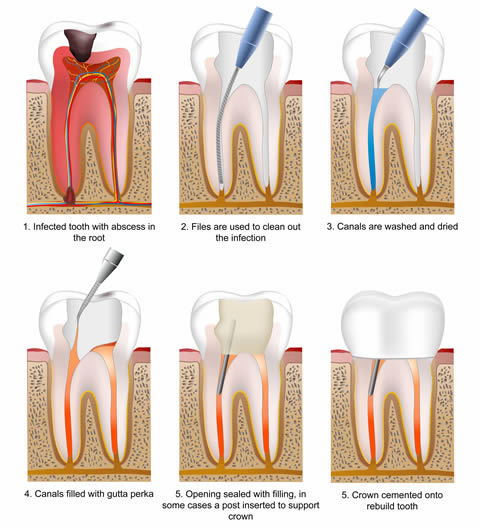 Root canal treatment is usually carried out in two visits. On the first visit under the effect of local anaesthesia, root canal is cleaned thoroughly & a medicine is placed. In the subsequent visits, the root canal is filled after a thorough cleaning.
Why "All Smiles" for Root canals?
1. Low radiation digital X-Ray/ RVG
Gives crisp and highly magnified images during the treatment making the procedure very safe and precise. It is possible to diagnose and treat even difficult cases with the help of digital radiographs. RVG also minimizes the radiation by 80%.
2. Endomotor/ Rotary Endodontics
Faster….Efficient….high quality root canal fillings.
3. 100% sterilization and pain free procedure
Single use policy for Root canal instruments, drills, and needles. No chance of cross infection. Virtually pain free procedure due to efficient anaesthetic techniques.
4. Expertise and experience
Experience of over 16 years with thousands of root canals and a high success rate.
All smiles center, best dental clinic in Bangalore is the one place for ultimate dental carefully equipped with state of art infrastructure, the clinic provides contemporary dental care and complete oral rehabilitation. The cosmetic dental care comprises teeth whitening, tooth colored fillings, and restorations, metal-free ceramic crowns, and veneers besides standard procedures like root canal treatment in Bangalore, gum care and tooth replacements with either implants, complete dentures or fixed bridges, in short, the whole works!
Choose the best for your smile!

Mail us @ allsmilesdc123@gmail.com
Book your appointment @ www.allsmilesdc.org/book-appointment/