Wedding season is around the corner. Everyone will be busy with all the wedding planning including shopping, jewellery, clothes etc. But it is, after all, your wedding, and being the star of the day, looking perfect is imperative.
A person's smile is what people notice first and a beautiful set of perfectly aligned teeth will add to the entire look. But if they are not perfect enough, then just relax because the doctors at All Smiles Dental - Cosmetic Dentistry is here to help you shine at your wedding.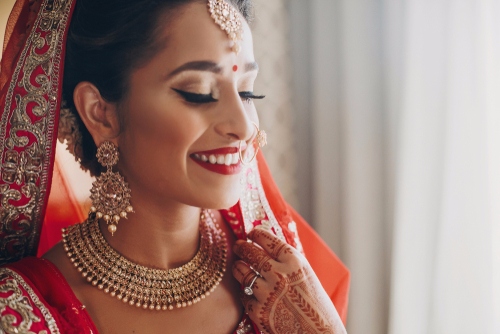 Smile Make-over Treatments
Currently, there are numerous cosmetic dental treatments available to rectify any issues with a person's smile and even getting a smile make-over to change the overall appearance by re-aligning the teeth in a more aesthetic way. These dental procedures are done using state of the art equipment and are usually pain-free and very successful.
Most of the cosmetic procedures takes about a few days depending on the type of problems. A lot of problems such as teeth with gaps, teeth which are crooked, yellowing teeth, bigger or smaller teeth, overlapping teeth, bad fillings etc. can be easily solved using our latest cosmetic dental procedures. Hospitalizations or surgeries won't be necessary as our experienced doctors and staff are fully capable of re-designing the smile carefully, with immeasurable precision and dedication.
Have a look at the different options available to correct the teeth and re-design your smile.
The first step to get an amazing smile is to clean and polish the teeth. Perfect alignment is not the only factor to create a perfect smile, rather, the teeth should be polished and cleaned to remove any plaque and to make them look brighter and whiter.
Instant teeth whitening
Getting whiter and beautiful teeth within an hour is easy with this treatment. This is a great option if there is an important function to be attended and a glowing smile is the best make-up you need.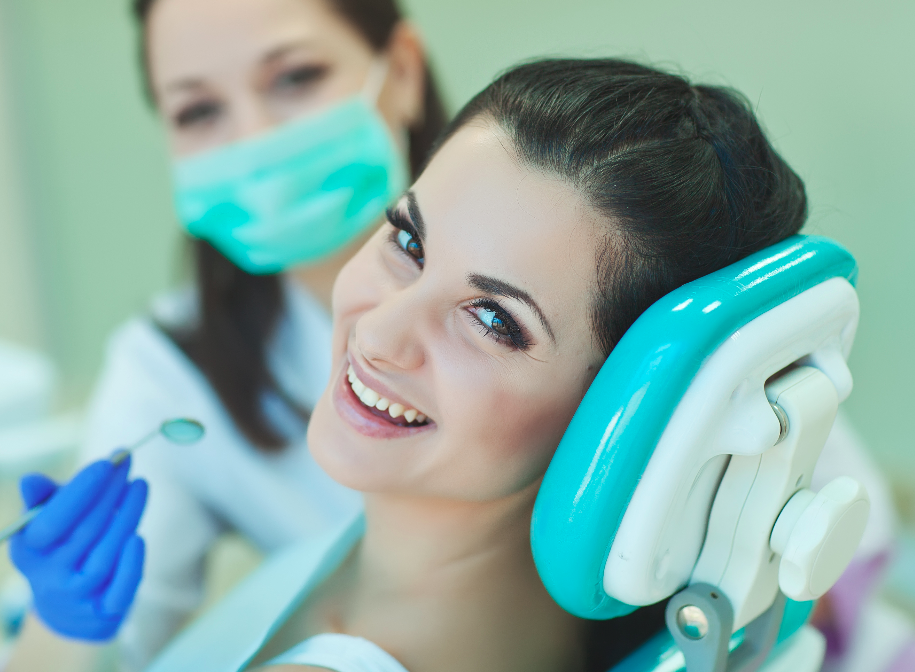 Complete smile makeover using Digital Smile Design
DSD is the latest technology to be used in dental procedures to get a perfect teeth alignment and a perfect smile using digital technology. Customized smile designing is possible with this new-age technology to suit every patient's unique needs.
DSD is the latest that science has to offer in this field for the visualization, conceptualization, planning and designing of teeth to get that perfect smile.
Composite Bonding
People with broken teeth, discolored teeth, gaps in teeth, teeth damaged with erosion, cavities in teeth etc. are suitable for the procedure of composite bonding where the teeth are cosmetically corrected within a single visit using composite veneers. The composite veneer is a resin like material which is molded into the required shape to rectify the eroded tooth, which also requires a little bit of creativity. The teeth regain their normal shape better than before.
Dr. Trivikram and Dr. Sruti – Your gurus for your amazing wedding day smile
Getting your most beautiful smile is just a few days away and especially if it's your wedding then get ready to be amazed by the expertise of the top two doctors in this field; Dr. Trivikram and Dr. Sruti. They are here to offer you the best gift on your wedding day which is your pretty smile.
All Smiles Dental - Cosmetic Dentistry is one of the top elite dentist clinics to get a smile makeover in India, using the best advanced treatments and procedures, where you will receive the most reliable service you deserve.
A smile gives you confidence. It is the significant part of a person's personality. For a beautiful smile, a perfect set of pearly whites is essential. Therefore, book your appointment today.

Mail us: allsmilesdc@hotmail.com
Book appointment: www.allsmilesdc.org/book-appointment