Cosmetic Dentistry: Who needs it? How is it done? And what determines its cost?
Date :26/03/2018
Cosmetic dentistry, in simple words, means changing the alignment, colour, shape, and texture of your existing teeth with the help of ceramic/ porcelain crowns or veneers for sculpting a better smile. Cosmetic dentistry, smile makeover, smile sculpting, smile designing, aesthetic dentistry, all comes with same treatment options. The procedure: Step 1: Assessing your present smile and teeth alignment and designing a mock-up if required Step 2: Treatment planning and selection of material for crown/ veneer. Step 3: Preparation of teeth and fabrication of temporary crowns. Step 4: Impression ma
Wedding Smile Makeover Treatment Options – Smile with confidence!
Date :13-10-2018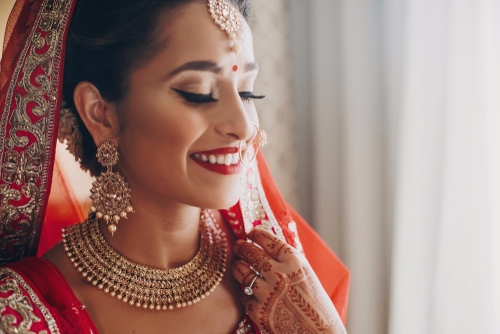 Wedding season is around the corner. Everyone will be busy with all the wedding planning including shopping, jewellery, clothes etc. But it is, after all, your wedding, and being the star of the day, looking perfect is imperative. A person's smile is what people notice first and a beautiful set of perfectly aligned teeth will add to the entire look. But if they are not perfect enough, then just relax because the doctors at All Smiles Dental - Cosmetic Dentistry is here to help you shine at your wedding. Smile Make-over Treatments Currently, there are numerous cosmetic dental treatme